Management Board
The MANAGEMENT BOARD functions as management unit of the DK-plus BioToP. It leads the administrative and financial businesses and has the full responsibility for the defined quality standards in both teaching and research.
It serves as a strategy group with the aim to identify scientific topics relevant for future developments of BioToP. It is responsible for all reports to the FWF and to BOKU, and to all matters of public relations.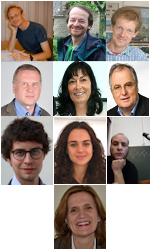 Faculty Members:

Chris Oostenbrink
Dietmar Haltrich
Lukas Mach
Diethard Mattanovich
Reingard Grabherr
Alois Jungbauer
Coordinator
Margareta Furtmüller

Student Members:
Nikolaus Kienzl
Caterina Ruggeri
Lukas Zeh
Curriculum Committee
The Curriculum Committee has advisory functions to the Management Board in all aspects of the Curriculum. It has to provide suggestions for improving the quality of the BioToP curriculum as well as the quality of teaching performance to the Management Board and supports the Coordinator in organisation of courses and exams.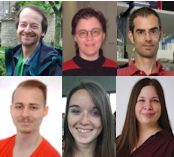 Faculty Members:

Nicole Borth
Dietmar Haltrich
Richard Strasser
Student Members:
Thomas Gabler
Elise Sylvander
Enikö Hermann
Translational Advisory Board
The Translational Advisory Board consists of three members of the faculty with extensive experience in technology transfer activities. The aim of this board is to increase the awareness of the opportunities for such activities among the PhD students and the faculty. The members of the board are not only expected to be available for advice and recommendations, but also to actively approach PhD students and their supervisors if they consider any research presented at the doctoral seminars or annual retreats of potential commercial interest.

Faculty Members:
Alois Jungbauer
Roland Ludwig
Florian Rüker
Board of Appeal
In case of serious problems and conflicts between students and supervisors each member of BioToP has the right to bring the problem to the notice of the Board of Appeal.Moreover, all aspects of mobbing, gender- and minority-related offences and discriminations, and suspicion of violating the rules of Good Scientific Practice should be reported to a member of the Board of Appeal. Each board member has the duty to report the case to the entire Board which has to investigate each case and try to find consensual solutions for the problem.

Faculty Members:
Nicole Borth
Michael Sauer
Student Members:
Leo Jakob
Jennifer Schwestka
Deputies:
Victor Honorato
Marina Jecmenica